Gîtes Chéri
The cottages of  the Gîtes chéri  are located in the village of Kain, on the edge of the beautiful city of Tournai, in Western Hainaut. The two lodgings were set up in 2010 in the former stables of the farm (cattle and field crops). Thierry and Muriel Devillers welcome you.
By their situation, the cottages benefit from the proximity of both the city and the countryside. Only three kilometers from the center of the touristic and cultural city of Tournai.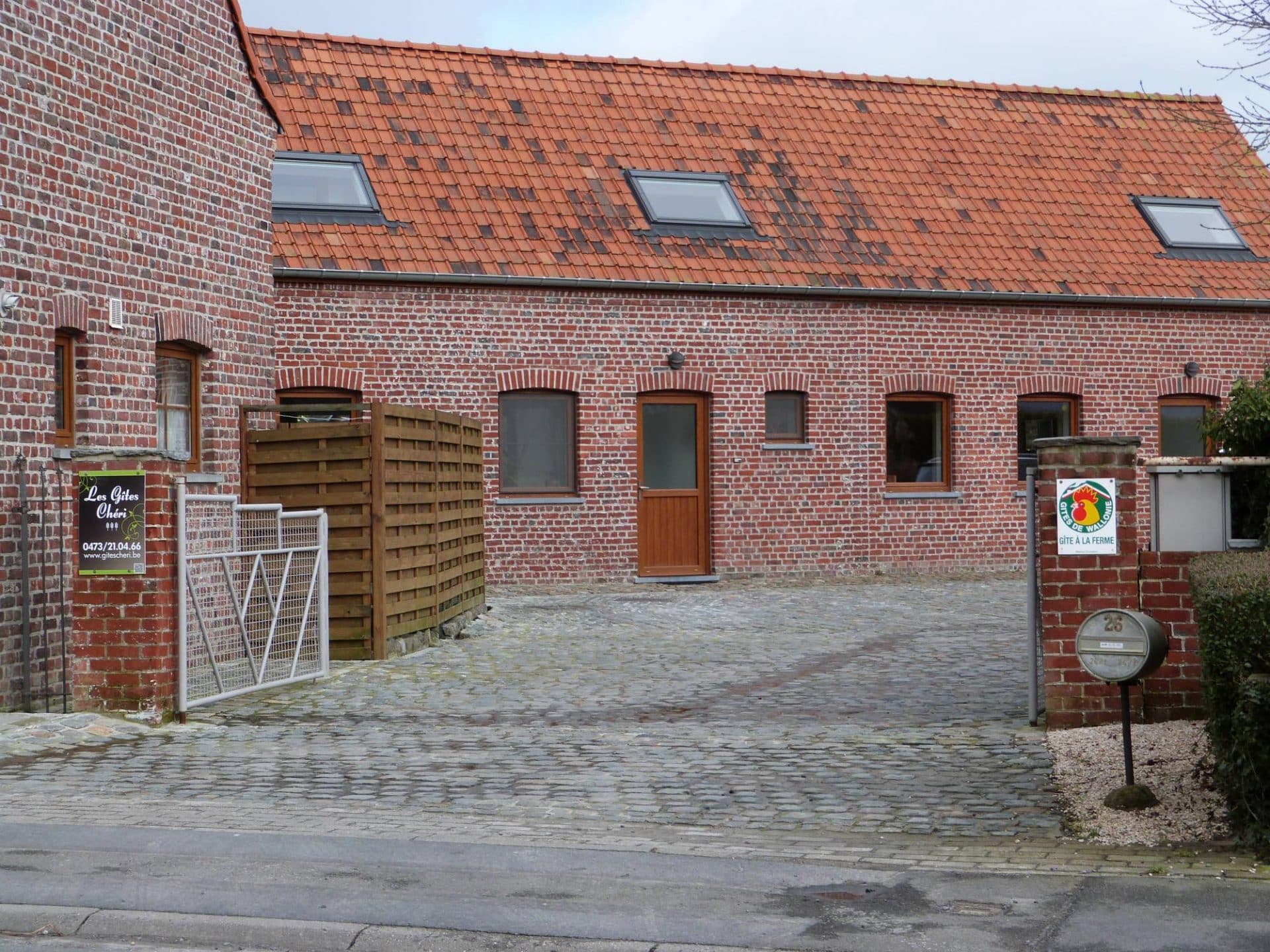 Les Gîtes Chéri, it's also ...
L'Epicerie Chéri which brings together for you a wide range of products coming directly from the farms and artisans of the region.
Fresh and seasonal products such as fruits and vegetables, dairy products, cold cuts, eggs, breads, croissants and other sweets, as well as drinks and other groceries are available from Monday to Saturday.